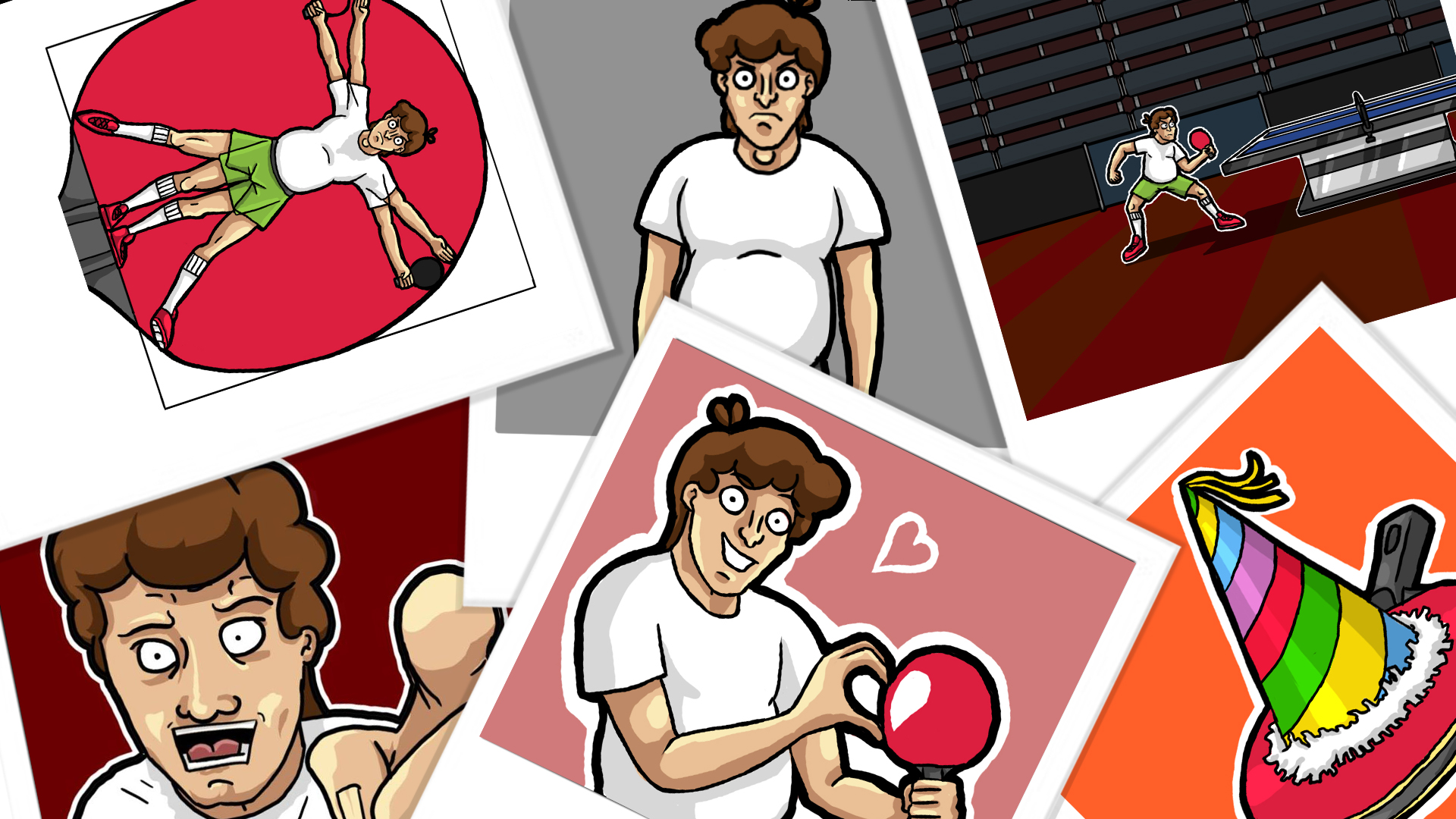 Ping Pong From Hell
A downloadable game for Windows
Ping Pong From Hell !
___
You are Anatole, a thirty four years old hard core ping pong player, who finds himself in the ping-pong championship finale of its village, the peak of his career ! And what a finale ! A furious match which seems to know no rhythm drop, and especially which translates no weakness on both competitors behalf. Unfortunately, in the middle of the match, the opponent of Anatole, Lucien, his everlasting rival, reveals his real strength and shoots a titanic strike which seems unstoppable ! Finally yes... It is stopped by Anatole's glottis, ending the match, and its sad life...

But that's just the beginning of the game !
Welcome to the game where you kick some ass while playing ping pong ! Use your ennemies as balls to make your path through Hell ! Go back up from the end of Hell to finish your match and beat Lucien, once and for all !
Not hyped enough ? Check out this video !
How to ?
To play the game, just download the .zip and double click the .exe !
watch out, you'll need windows and a controller (xBox controller is better) to play this game.
If you like to support the game, feel free to join us :
https://www.facebook.com/pingp...
https://twitter.com/Ping_Pong_...
https://pongistofthedead.tumbl...

Team members
Axel Usureau, backgrounds maker and source of the project, charrette of the eternal
Valentin Poinot, project manager, making some crazy shits
Aurore Golvec, lead DA, mother of Satan, speed-of-light painter
Edouard Clerc, programmer, concept art, UI artist
Jeremy Fontanari, lead programmer, keyboard executioner
Laura Mayaudon, Character design, animate everything !
Download
Download
Ping_Pong_from_Hell-1.1.2.zip
125 MB
Comments
Log in with itch.io to leave a comment.
Probably a good game if it supported any sort of normal keyboard

Поржал от души, всем советую))
ТРЭШ ИГРЫ #3 - И ПОСЛЕ СМЕРТИ БУДЕТ ЧЕМ ЗАНЯТЬСЯ - Ping Pong From Hell